Summer 2021 Operating Hours
Masks are required during your visit
Fridays
3:00 p.m. – 10:00 p.m. Dairy Queen, Arcade, Go karts, Mini Golf, Batting Cages, Lazer Tag and Roller Skating
Saturdays
1:00 p.m. – 10:00 p.m. Dairy Queen, Arcade, Mini Golf, Batting Cages, Roller Skating, Lazer Tag and Go Karts
Water Park 1:00pm to 7:00pm.
Sundays
1:00 p.m. – 9:00 p.m. Dairy Queen, Arcade, Mini Golf, Batting Cages, Roller Skating, Lazer Tag, and Go Karts
Water Park 1:00pm to 7:00pm.
4th of July (Sunday)
Closed
Weekend Water Park hours
Saturday and Sunday, 1:00 p.m. – 7:00 p.m.
Hours and availability of attractions are subject to change based on weather conditions, maintenance, and business levels.
Carnival Rides will open soon!
Covid19 Update
*We enjoy hosting Private Parties and Group Outings! Call (909) 824-1111 to speak with our events reservation team .
FIESTA VILLAGE FAMILY FUN PARK IS THE BEST INLAND EMPIRE AMUSEMENT PARK AND WATERPARK
Located in the historic city of Colton, California. Fiesta Village won the Redlands Daily and San Bernardino Sun Facts Readers Choice "Best Place for Kids to Have Fun" 13 years in a row (2007 to 2020)!
Offering a huge variety of attractions that satisfies the quest for fun and excitement for all ages, from children and teenagers to adults.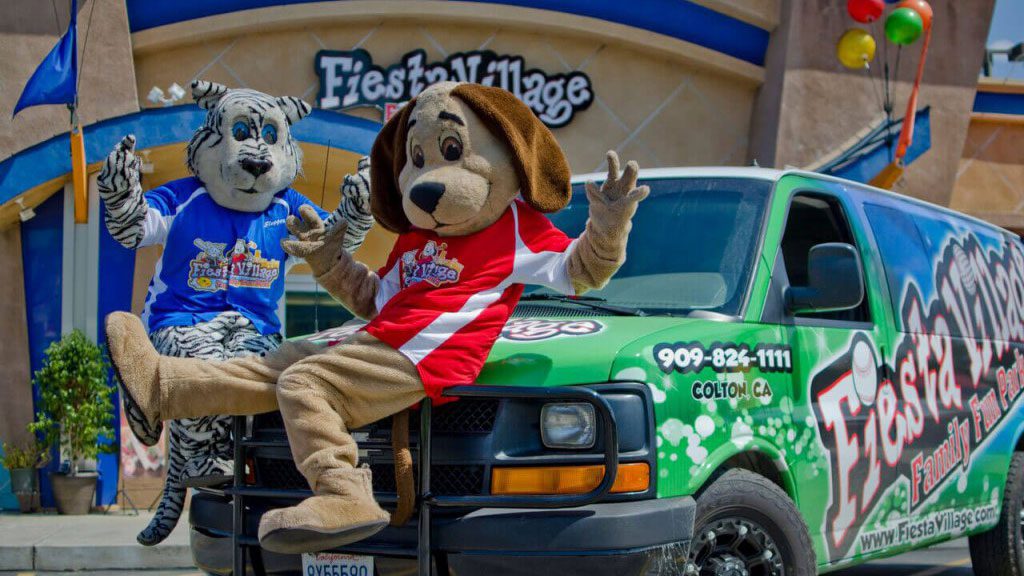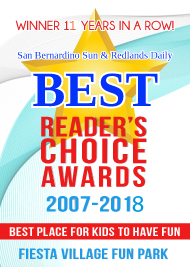 Fiesta Village Family Fun Park Attractions:

discounts and specials for our guests to enjoy. Come have fun with us today!