FIESTA RACEWAY
Challenge your friends to test their racing skills and compete for the checkered flag on our action packed go-kart course. The winding track is designed for serious fun!
The track is closely supervised with professionally maintained cars for competitive and safe fun.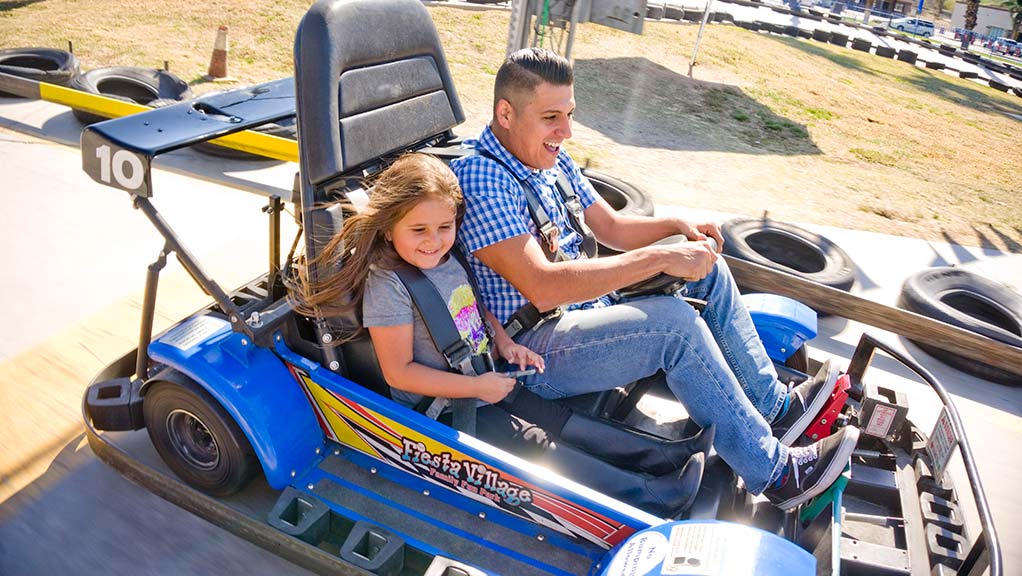 Pricing:
1 Race: $15
10 Race Ticket Pack: $120
4 Hour Supreme Pass: $49, $42 online
Supreme Pass also includes unlimited Go Karts, Roller Skating, Mini Golf, Lazer Tag and Amusement Rides
Height Requirements:
You must be at least 40″ tall to ride in a double with an adult.
You must be at least 53″ tall to drive by yourself.
**Adult chaperone drives FREE when required with a child