EXTREME PASS
Our best value! Unlimited go karts, amusement rides, mini-golf, rollerskating, and now including unlimited lazer tag
* Skate rentals included
Available Weekends and Holidays
Price: $37.95
FIESTA FUN PASS
All Day Fun at our lowest price! Unlimited amusement rides, mini-golf, and rollerskating
* Skate rentals included
Available Weekends and Holidays
Price: $32.95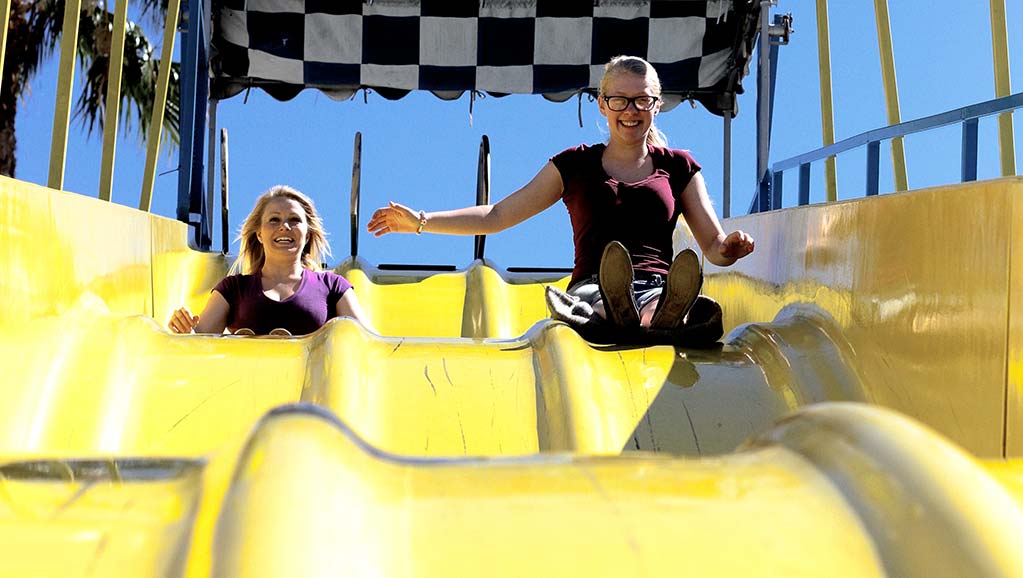 MIDWEEK MADNESS PASS
Enjoy all day fun with Unlimited mini golf, roller skating, go-karts, and lazer tag at a great rate!
* Skate rentals included
Available for purchase Monday – Friday until 4PM *Non holidays and when carnival rides are closed
Price: $27.95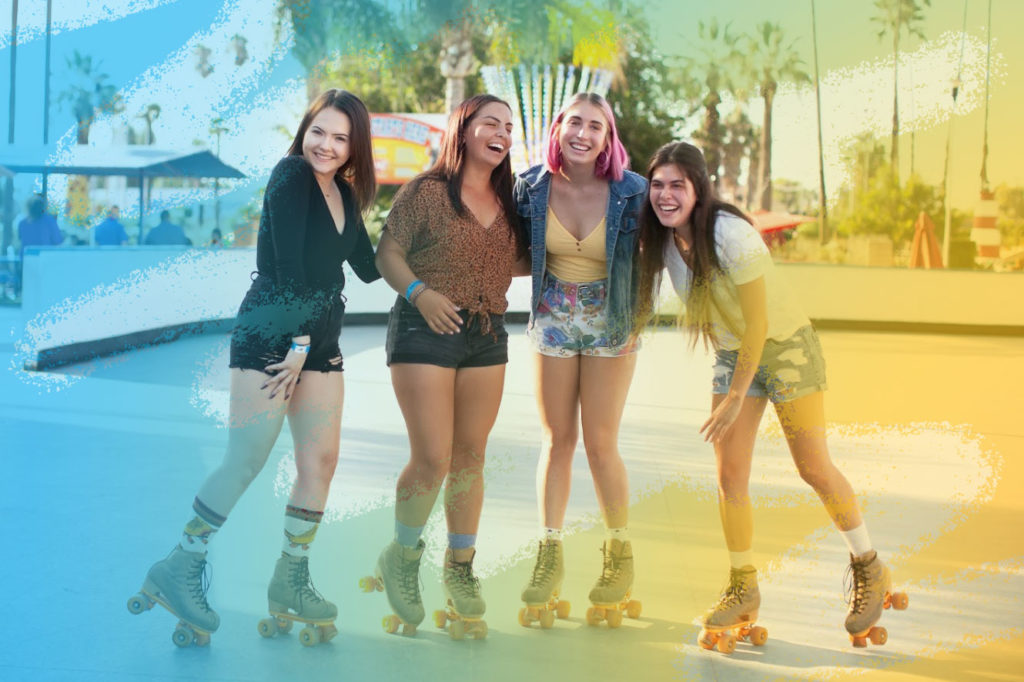 Roller Skating
Impress your friends and family with your skills at this old school favorate. Our outdoor roller skating rink is the perfect addition to a day of fun. Other Skating rinks offer just a two hour session, our skating pass is the best value in the Inland Empire with all day Skating.
Unlimited daily, rental skates and Skatemates for beginners make Fiesta Village Roller Skating a cant miss activity for Roller Skaters of any skill level.
Pricing:
Unlinited use of Skating Rink $12.95
Rental Skates (daily use)$5
Skatemates (1 hour rental)$10 ($5 refundble deposit)
Participants must be at least 4 years old to skate.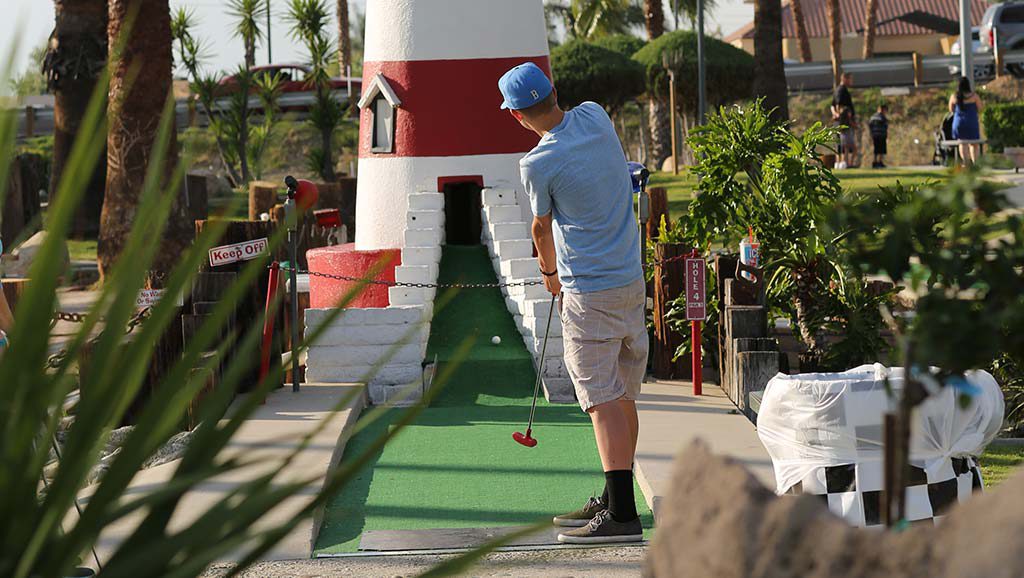 TWO MINI-GOLF COURSES
Show off your pro putting skills on our 2 Miniature Golf Courses. Winding brooks and beautifully landscaped grounds accent the most exciting, challenging and fun-filled holes of mini-golf in the Inland Empire.
Low prices, as well as discount packages, make Fiesta Village Mini-Golf one of the most affordable family entertainment values in the area.
Pricing:
Unlimited use of Fiestas 2 mini-golf courses
Guests under 36 inches golf FREE (with paying partner)
Under 53 inches tall & Seniors 55+ $12.95
53 inches and taller $14.95