School Field Trips
Fun Location for Field Trips All students that attend get a free 2020 Season Pass! (a $74.95 value) Fiesta Village Family Fun park is the best venue for a class party, school event and field trip destination in the Inland Empire, CA! For only $18.95 per person*, your school field trip will enjoy a 4-hour reservation time with these perks:
Unlimited Waterslides, Go-Karts, Amusement Rides, Miniature Golf and a Hot Dog Lunch
Your own wristband color for easy identification
Your own assigned area for the day
Wristbands mailed in advance
One free chaperone for every 10 paid students
Free souvenir cups with unlimited refills for teachers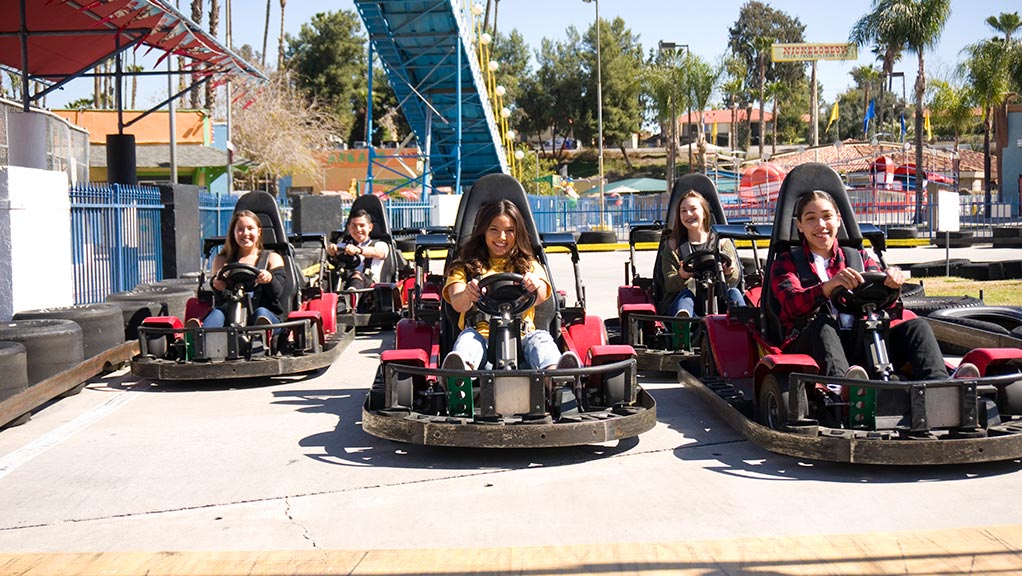 CALL (909) 824-1133 TO BOOK YOUR FIELD TRIP TODAY!
*This package is valid for end of the year school field trips beginning mid-week from May 8th through June 9th, 2020. We are open at 9:00 a.m. for school field trips. We also have great group rates throughout the school year. Call Andrea for details. 909-824-1111 ext. 102
*Customizable packages and volume discounts available.
*Must purchase a minimum of 50 wristbands to receive this rate. Call us to find out our other great deals for smaller groups, or fill out the form below.
Have Questions?