FIESTA SPORTS BANQUET
Our staff at Fiesta Village is committed to providing a fun and memorable experience for you and your guests!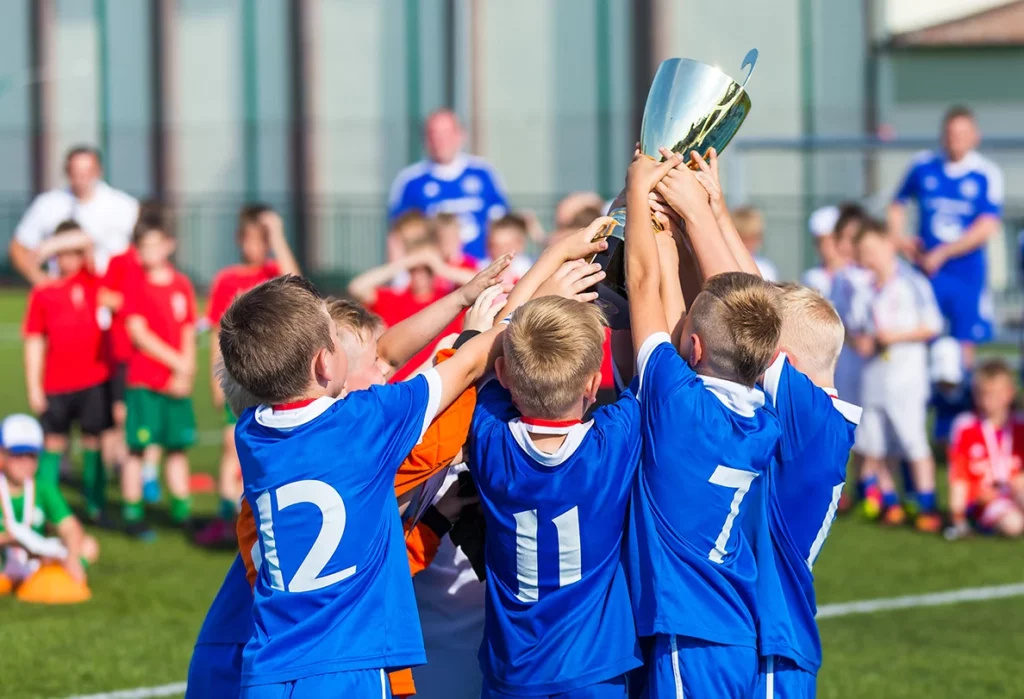 WHAT'S INCLUDED
Reserved 2 – Hour Banquet Area
A Party Host
Balloons, utensils & all paper goods
Special Food Menu Options Available
Choice of Attraction Packages Available
REQUIREMENTS
Advance Reservation & Non-Refundable Deposit
Minimum of 30 Guests
TYPES OF PASSES
EXTREME PASS
4 HOURS OF UNLIMITED: GO-KARTS, RIDES, MINI-GOLF, SKATING (RENTALS INCLUDED) AND LAZER TAG
$19.95/person
*Available Friday – Sunday
MIDWEEK MADNESS PASS
4 HOURS OF UNLIMITED: GO-KARTS, MINI-GOLF, SKATING (RENTALS INCLUDED)  AND LAZER TAG
$14.95/person
*Available Monday – Thursday
SPORTS BANQUET MENU
FIESTA NACHO BAR
Crispy tortilla chips, cheesy nacho cheese, fresh ground beef, spicy jalapeño's, sour cream & pico de gallo.
$12.95 PER PERSON
BOGEY'S FAMOUS SLIDERS MEAL
Tasty pulled pork, seasoned meatballs with three fresh buns. Sides include gourmet mac n cheese and crispy tater tots.
$10.95 PER PERSON
SLUGGER'S SPAGHETTI MEAL
Delicious spaghetti with marinera sauce, seasoned meatballs, a fresh bread roll & Caesar salad.
$9.95 PER PERSON
PARTY SANDWICH MEAL
Sandwich built with lettuce, roast beef, ham, turkey breast, Swiss cheese, American cheese, and freshly sliced tomato. Sliced red onion, bell peppers, pickle chips and pepperoncini all available at your request. Served with Chips.
$5.95 PER PERSON
DESSERT ADD-ON
Fresh oven baked chocolate chip cookie
0.95¢ PER PERSON
DRINK BEVERAGE ADD-ON
Pitcher of Soda (5 servings)
$4.95 PER PITCHER
*Tax not included. Facility fee will be waived if banquet menu options are selected. Minimum of 30 guests.
HAVE QUESTIONS? READY TO BOOK?
Call: (844) 980-0906
or fill out the form below….